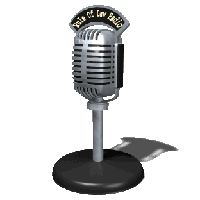 Hosts & Show Times
| | | | |
| --- | --- | --- | --- |
| Day | 6-8 pm CST | 8-10 pm CST | 10-midnight CST |
| Sunday | *soon to be scheduled* | Live and Let Live | *soon to be scheduled* |
| Monday | The Jurisdictionary® Show | Rule Of Law | *soon to be scheduled* |
| Tuesday | INN World Report Radio | Agenda 21 Talk | *soon to be scheduled* |
| Wednesday | Truth Exposed Radio | Free Mind Report | *soon to be scheduled* |
| Thursday | INN World Report Radio | Rule Of Law | *soon to be scheduled* |
| Friday | AxXiom for Liberty | Rule Of Law | Rule Of Law |
| Saturday | Our Day Off | Our Day Off | Our Day Off |
"Truth Exposed Radio", with We Are Change San Antonio
Wednesdays 6-8 pm CST
Matthew Medina and Cody Hess
Matthew Medina is an organizer of We Are Change San Antonio. We Are Change is a nonpartisan independent media organization comprised of patriot journalists working to hold those engaging in activities that do not represent the wishes of "We the People" - by asking the hard questions that the controlled mainstream media refuses to do. For 3 years, Matthew Medina has been active in efforts to educate, motivate, and activate the public. Whether its a "Free Dvd" street action, creating a new YouTube video, organizing the next "End the Fed" rally, or sharing information online, giving up and not doing anything will never be an option for Matthew.
Cody Hess is currently a college student attending The University of Texas at San Antonio and majoring in History with the hope of bringing alternative perspectives to the discipline. As a student, he was instrumental in forming the university's internet radio station and hosts a weekly political talk show. Cody joined We Are Change San Antonio in the Fall of 2009 and has been very active in street actions exposing false-flag terrorism, the left-right paradigm, and the mainstream media's perpetuation of disinformation. Cody stands for truth, liberty, freedom and eternal resistance to every form of tyranny that exists in this world.
"Free Mind Report"
Wednesdays 8-10 pm CST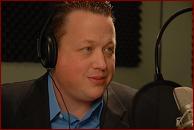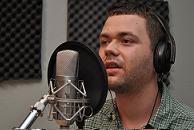 James Lane, Holland O. Van den Nieuwenhof, & Bobby Kessler
James Lane was born and raised in central Oklahoma. He has been an Information Technology professional for over 12 years. After becoming aware of the inexplicable events surrounding the collapse of WTC building 7 on September 11, 2001 he was compelled to investigate and take action. He recently stared the Oklahoma chapter of We Are Change, a citizens based grassroots peace and social justice movement working to reveal the truth behind the events of 9/11, as well as the lies of the government and corporate elite who remain suspect in this crime. (james@freemindreport.com)
Holland O. Van den Nieuwenhof ; Holland Van den Nieuwenhof is a native of Oklahoma and served as a rifle squad leader in the Marine Corps. Holland decided to get off the bench one day and started writing and passing out leaflets that exposed government corruption and cover-ups. These efforts led him to collaborate with the Oklahoma Bombing Investigation Committee in their efforts to uncover the truth behind the OKC bombing. He was instrumental in the formation of the first low-power FM station in Oklahoma that focused on truth and freedom issues. Holland engages in a variety of endeavors to spread awareness in his community. (holland@freemindreport.com)
Bobby Kessler was born in Oklahoma City and has lived there the majority of his life. Awaken by Dr. Ron Paul in late 2007, he was one of the main activists in OKC for Ron Paul's 2008 presidential bid. After the presidential campaign ended, a personal campaign for liberty began. His primary foucues have been Monetary Policy and Food Freedom. He was the lead organizer for the 2008 and 2009 End The Fed rallies in Oklahoma City. He is also known as a constant vocal advocate for clean, whole and local foods. (bobby@freemindreport.com)
"AxXiom for Liberty"
Fridays 6pm - 8pm CST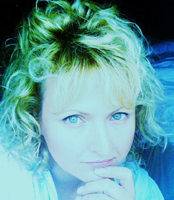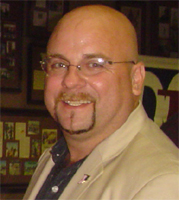 Kaye Beach and Howard Houchen
Kaye Beach is a full time activist and member of the Constitutional Alliance, a coalition of individuals and groups committed to preserving state and national sovereignty, the unalienable rights to life, liberty, and property as pronounced in the Declaration of Independence and protected under the Bill of Rights. She believes that we are facing a most dire threat to our liberty due to the convergence of unique factors including post 9-11 fear, technological advancement and unconstitutional government activities often driven by corporate interests. Fusion Centers, Biometric identification designed to conform to global standards along with pervasive use of CCTV are just a few examples of liberty- killing policies that threaten to extinguish our cherished vision of America. Kaye hopes to bring credible information to as many as possible so that they will be able to more effectively defend their legal and natural rights .
Howard W. Houchen is a proud Oklahoman, a Reagan Conservative, and constitutionalist. He is a small businessman and graduate of University of Oklahoma with a degree in Political Science and a Masters degree in National Security Studies from American Military University. He has lived, worked, studied and/or traveled extensively in over 45 countries.
Howard is a Contributing Author to American Daily Review, American Pundit, Canada Free Press, and World Net Daily His articles have been picked up and redistributed by several national media outlets and is fast becoming recognized as a "Common-Sense" conservative voice. He has been interviewed by several national and international media outlets and has been a guest and co-host on Axxiom for Liberty with Kaye Beach and other Rule of Law Radio Network programs over the past two years.
After a bid for federal office as a Republican candidate for U.S. Congress in 2010, Howard was tapped to host "The Road to Liberty with Howard Houchen", a local TV political talk show in NE Texas.
His web-sites are www.newroadtoliberty.com and http://houchen2010.wordpress.com
"The Rule Of Law"
Mondays & Thursdays, 8-10 pm CST, Fridays 8 pm - Midnight CST
Randy Kelton, Deborah Stevens, and Eddie Craig
About Randall:
Many have wondered, by what authority does Randy Kelton demand that public officials stand and answer for their bad behavior. Well the fact is he is an average American, who is no judge, prosecutor, police officer or public official of any kind. He isn't even a lawyer! He is a singular sovereign citizen in this free country and that is more than enough!
About 25 years ago he had to spend the night in jail for driving with a broken headlight, which to him didn't seem right. So he decided to study the penal code and code of criminal procedure, then compared what he read to what was actually done to him and immediately felt he had stepped through the looking glass.
From that moment forward he has been on an mission - first to find the root of the problem, then a way to address what he had found. What he found is what he will now present to his listeners.
Randy Kelton is a 57 year old father of two adult children, a grand-father of three grandsons, a husband of 35 years, a business owner, a voter, and a veteran. Being a baby boomer, he reached a point where it was important to him to give back what he has learned as a citizen of this great country.
About Deborah:
Deborah's mission is to stand up for the Constitution and The Bill of Rights and to educate folks through her music (Three Shoes Posse) in order to restore proper grand jury function to fix the broken court system.
Grand juries were set up by the founders of this Republic to be the 4th branch of government, the People's branch. They are not regulated or controlled by any of the other 3 branches of government. They are not meant to "grease the wheels" of the criminal justice system, but rather to throw gravel in the gears. They were set up to be the shield and the sword of the people to protect us from government corruption and to give us valuable tools to prosecute criminals in government. No other branch of government can legally or Constitutionally deny the public access to our grand juries. They are our peers, not theirs.
This Republic was set up to be a transparent government and any restriction of access to any of the 4 branches means "secret government" which is unconstitutional and cannot be tolerated. By educating the people to exercise their rights to bring criminal complaints against government officials directly to our own grand juries, we can restore proper checks and balances between the branches of government and effectively take back our Republic.

About Eddie:
Eddie is an Air Force veteran that began realizing that the government was lying to the people at virtually every turn. He earnestly begin his research into government rules and statutes in the mid 90's after he witnessed his mother breakdown into tears of hopeless frustration over a property tax bill that threatened to take away her property and home.
Angry at the malicious and callous demeanor of those that supposedly worked for the greater good of the People Eddie began to carefully research and document the relationships between the various statutes and the legislative enactments that created them, especially the "ad valorem" property tax, and eventually the federal income tax. He has since spent the past eleven years researching the various Texas Codes such as the Transportation Code. Much to the dismay of many municipalities, police officers, and prosecutors he has thrown a very large monkey wrench into the gears of their money machine, using their own laws! With Randy Kelton's passed down knowledge about due process and criminal actions Eddie's research has become even more dangerous to them.
Vigorous study and research revealed the truth, most government employees know even less about the language and application of the law than the general public! Angered by the cavalier attitudes of public servants acting as if their ignorance was of no consequence, Eddie sought out other like minded people to exchange ideas and find a remedy, which led him to Rule of Law Radio.
Eddie has now dedicated himself to "fighting the good fight" against the total willful ignorance that consumes our public servants at every level of government, an ignorance in which too many people share by way of an apathetic attitude about our rights and liberties. The biggest problem with being apathetic is that it is a word comprised mostly of the word "pathetic".
This country was formed by great men, true Patriots who literally risked everything. With wisdom learned from their forefather's mistakes as well as their own they formed a plan whereby those of us that came after would never have to take the same risk as long as we remained vigilant. They used that knowledge and wisdom to formulate the "Grand Experiment" that is America. Patriots should not be ridiculed for railing against the government, for that is how America came to be a nation. A Patriot does not fight with government simply because he or she does not agree with government, but do so because a Patriot sees the long range harm and danger in "letting things ride" that are created outside of government authority. A Patriot is someone who takes a stand even when those around them are still being tossed by the tide. A Patriot has the courage and conviction to say "No" for the benefit of the greater good of the People and not for their own selfish desires, much like Christians should. We should all pray and work to be known as true Christian Patriots.
"Agenda 21 Talk"
Tuesdays 8 -10 pm CST
Greg Chapman, Mike "Hussein" Hollaway, & Don "Trustee" Terry

About Greg:
BIO: 48 years old. Married with 2 kids, Ryan 28 and Sarah 10.
1 grandson Seth, 8 years old. Engineer by trade, Electronics and Software.
My story is short and sweet. Several years ago, a family member of mine got raked over the coals by this " innocent until proven guilty" system of ours, and I began hitting the law books. I ordered books until I created a small law library. I try to help as many people as I can with the knowledge I've gained. Two years ago, I was handed a flyer inviting me to a series of local meetings regarding a proposed " junk ordinance" for my county. After public pressure stopped the passage of this oppressive statute, we formed a group of concerned citizens. During this process, I was fortunate enough to meet Don Casey and Ken Freeman, who through their vast knowledge, enlightened me to "AGENDA 21", which made me decide to inform everyone about this evil policy and treaty. AGENDA 21 seeks to strip Americans of all property rights. Don Terry and I would like to do all we can to aid people in protecting their rights, and fighting back.
About Don: I became interested in law while researching a traffic ticket I received over 10 years ago. Then I met Robert Fox at a Sabbath worship. Robert taught me quite a lot about how the officials - our brothers and sisters, our neighbors - do not follow their own laws and rules and how to use that in your favor. Now I am learning about the commercial nature of what I used to call government - courts, agencies, banks (FED), and how to deal in the commerce system they created but not partaking in the misery of others that their system has inflected. Mark 9:50 Salt is good, if the salt have lost his saltness, wherewith, will ye season it? Have salt in yourselves, and have peace one with another.
"The Jurisdictionary® Show"
Mondays 6-8 pm CST

The Jurisdictionary® Show Podcast

Dr. Frederick Graves with Special Guest Katherine Graves

Government is an unruly child that must be managed and economized by an enlightened People. But, people lost in the darkness of their own self-interest are neither enlightened nor entitled to the benefits of our Republic. I've been an attorney since 1986, winning cases in state and federal courts by applying the same tools, tactics, and simple procedures explained in our popular step-by-step self-help course.

I started Jurisdictionary® in 1997, because I know how easily you can be injured in court, whether you're struggling on your own or paying your hard-earned money to a lawyer who may not do everything that should be done. You need to know what should be done to win - whether you have a lawyer or not. Protect yourself from other members of my profession!

On this show, we will discuss these things in a positive tone, with an eye toward hope buoyed by good intentions and the public's willingness to take responsibility for the dreadful things our government is being allowed to do by learning how to use their court-power and then using it!

I will attempt to stimulate people to SEE that the problems we face are the result of widespread lack of knowledge about the fundamentals of God, Government, and The Gospel Mystery - Three things I will do my best to explain in a way that everyone can understand and hopefully, will be encouraged to call in to discuss. I will cite scripture, law, court rules, and other authorities to back up the views we will present: God beyond the view of religionists. Government constrained by principles. And The Gospel Mystery that injects lives with a wisdom and willingness that transcends our mortal skills. We will endeavor to gather an audience anxious to learn more and also to participate - offering their own POSITIVE input.


"INN World Report Radio"
Tuesdays & Thursdays 6-8 pm CST

INN World Report Radio Podcast

Thomas Kiely


Thomas Kiely is an alternative media activist who in 2002, along with his partner Lenny Charles founded the INN World Report, an alternative daily news and information television program broadcast nationally on the Dish Network satellite system's Free Speech TV channel ( Dish Network 9415).

In addition to his work on INN World Report Thomas also hosts INN World Report Radio here on Rule Of Law Radio. INN's creed is that it brings you "Real news the networks won't tell you". Over the years through both the television and radio broadcasts INN has interviewed hundreds of important guests such as Dr. Ron Paul, Congressman Dennis Kucinich, former CIA analyst Ray McGovern as well as famous whistleblowers Scott Ritter and Daniel Ellsberg to name a few.

In addition to his interest in creating a viable alternative media, Thomas has spent many years studying philosophy and also works in computer programming. During the Vietnam era Thomas served in the US Army's Signal Corp in Berlin Germany where he says he got a first hand view of what a government that lied to it's people through a rubberstamp, cheerleading media looks like.
"Live and Let Live"
Sundays 8-10 pm CST
Gary Johnson
About Gary: "Live and Let Live" with Gary Johnson is a public affairs series with a libertarian point of view.

Each episode examines threats to our freedom, recognizes the importance of liberty, and inspires the defense of our rights.

Experienced experts share their knowledge and judgement in in-depth interviews.

Recent topics have included animal control, code enforcement, curfews, drug Prohibition, eminent domain, gun control, inspectors, involuntary commitment, mental health screening, militias, monetary policy, open records, public schools, property tax appraisals, sobriety tests, sovereign immunity, and surveillance.

The host, Gary Johnson, brings to the Rule of Law Radio Network more than two decades of talk show experience, both in front of and behind the microphone as a host and a producer.